Two Leicester College students have made it through to the final of the 2023 Student Pastry Chef of the Year competition.
Husnaa Kaka and Gemma Collick from Leicester College are now in the last eight of the national competition, organised by The Chef's Forum. They will present their final creations to an esteemed panel of judges on May 10 at West London College.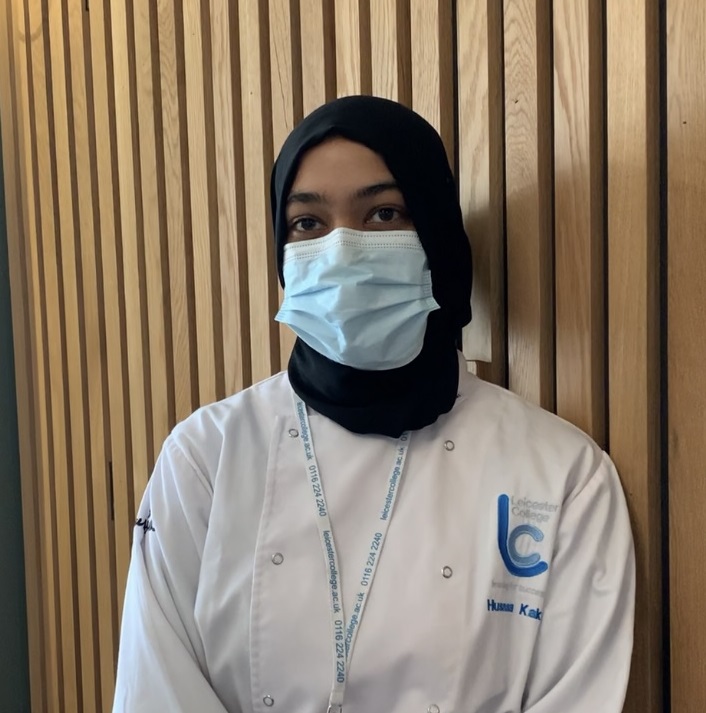 Gemma Collick is on the Level 3 Pastry course at Leicester College. She said: "The competition is prestigious and is judged by amazing chefs. I'll be making a chocolate mousse with orange sponge.
"I'm really enjoying the course, learning about different processes of baking and plan to open my own bakery one day."
Husnaa Kaka is a Level 3 student on the Patisserie and Confectionary course at Leicester College. Husnaa commented: "I'm delighted to have reached the finals where I'll be making a pineapple, passion fruit and basil white chocolate mousse.
"I've learnt many different techniques during the course and that I have a talent for baking. When I finish my studies, I'll be looking to progress into a full-time job – the dream is working at Harrods!"
Dan Murphy, Programme Lead for the Catering course at Leicester College added: "We've been competing in this competition for three years now, winning once, achieving runner-up and third place rankings, and now have two more finalists which shows the high standards of our students at Leicester College. Having come through 30 challengers in the semi-finals, it's an incredible opportunity for Husnaa and Gemma to showcase their skills in front of some of the country's best pastry chefs.
"They've both put in a lot of effort, looking at current trends, researching and practicing hard on top of their studies. Both Husnaa and Gemma are very conscientious and all of this effort shines through in their studies and progress in this competition. We're wishing them both the best of luck in the final."